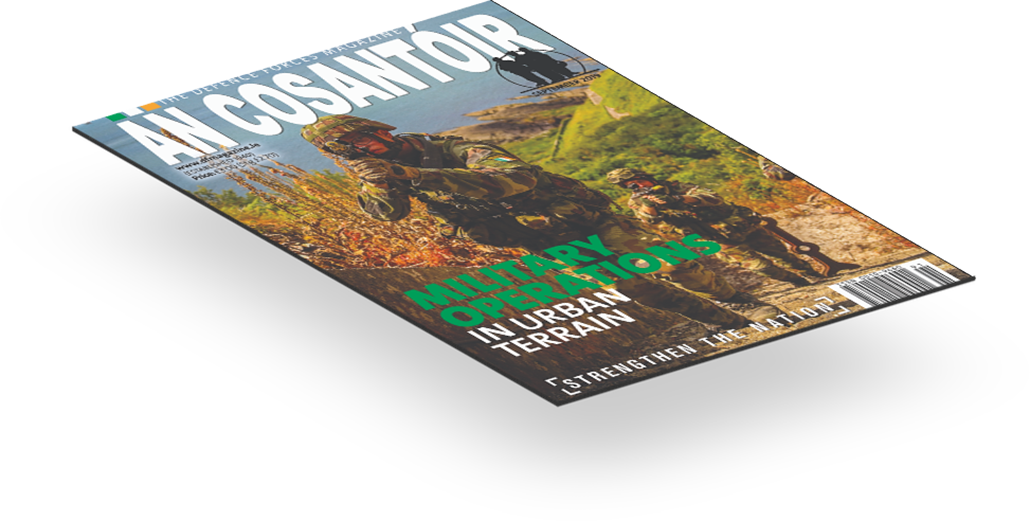 An Cosantóir The official magazine of the Irish Defence Forces
An Cosantóir is Irish for "The Defender", originally founded in December 1940. JM Publishing was delighted to be able to redesign and refresh the magazine whilst staying true to the Defence Forces branding and corporate guidelines, we are very proud to work with the Irish Defence Forces developing their digital marketing, sales, and services strategies. We update, support and maintain the site on an ongoing basis.
"We cannot say enough about JM Publishing, to take a well established magazine, re-launch it with a completely new look, with a digital copy and new website within such a short time speaks for itself of their efficiency to produce such high end results."
An Cosantóir is delivered as an electronic newsletter offering an affordable means of developing and distributing to customers across the globe. It's the easy, effective, and affordable way to stay connected.
www.DFMagazine.ie is the enhanced web presence of An Cosantóir magazine and the Defence Forces, JM Publishing has been proud to work with Defence Forces on the website and digital version of the magazine. JM Publishing loves An Cosantóir.