Developing and designing world class iOS and Android Mobile Apps, we also design optimised Websites for Smartphones.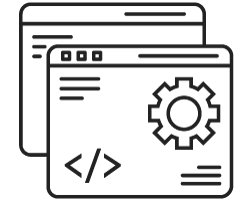 Website Development, Design, Management & Support
We work with Public and Private sector clients to develop their digital marketing, sales, and services strategies. We update, support and maintain these sites on an ongoing basis.

We provide business focused advice about Web and Mobile. With over a decade of experience let us help turn your digital dreams into a reality.

Branding & Graphic design
We offer outstanding design services delivered quickly, and to your specifications, from Web design, full corporate branding, design of your print or multimedia project, to bringing your in-house designs up to full professional standards.

Email Marketing / Email Newsletters
Electronic newsletters offer an affordable means of developing and distributing company newsletters to customers across the globe. It's the easy, effective, affordable way to stay connected and build strong, lasting relationships.

We can shoot, edit and output video up to broadcast quality. Let us transform your marketing from a good campaign to a great campaign.

Search Engine Optimisation
We focus on all the key areas that are critical to success of the optimisation process and ensure that your website addresses cover all of these areas comprehensively. This will allow you to improve on your current search engine rankings.

We have experience in developing course delivery solutions as well as audio, video and online presentations.  Whether you're a university, a college, a government training body, a language school, a training institute, or a local training centre, we have e-learning solutions for you.
Building Responsive Websites and Mobile applications using our 3 Step Process: Step 1
Consultation & Planning
We gather all the information architecture required, and agree budgets and timelines. Step 2
Design
We develop a layout which you sign off at various stages of the design process. Step 3
Development & Testing
This is where we complete the project and go live after testing.