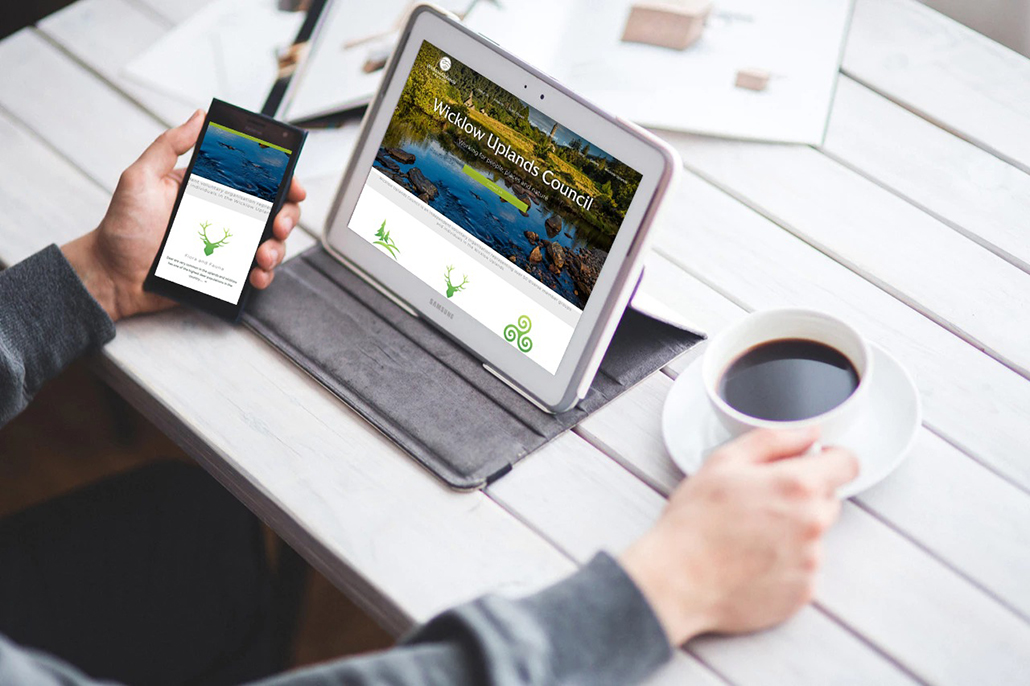 Wicklow Uplands Council
Wicklow Uplands Council is an independent voluntary organisation representing over 50 diverse member groups and individuals in the Wicklow Uplands. We worked with the Wicklow Uplands Council to develop their digital marketing, sales, and services strategies. We update, support and maintain the site on an ongoing basis.
"We had very high expectations for the look and feel of our new website and all our expectations were met and far exceeded. The team at JM Publishing were very professional, efficient and easy to work with, delivering our website on time and within budget. Our new site is much more appealing, faster and attracts more return visitors than before. I cannot recommend JM Publishing highly enough."
JM Publishing is very proud to work with Wicklow Uplands Council redesigning the look and feel of the website, within the corporate identity and branding guidelines. The new website is clean and clear and easy to navigate. We love Wicklowuplands.ie.