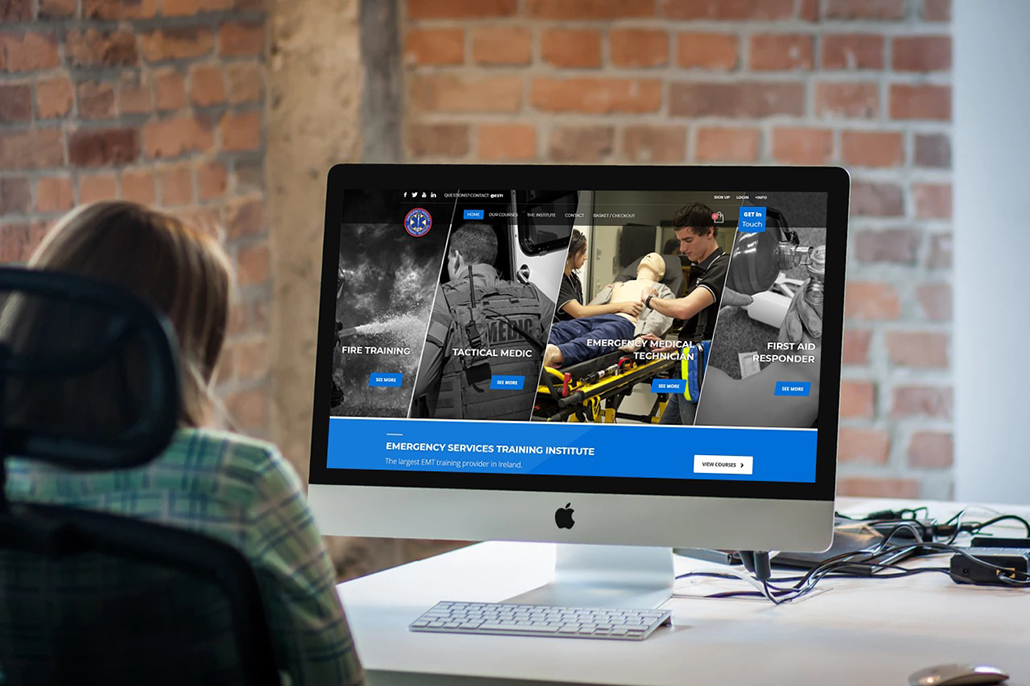 Emergency Services Training
The Emergency Services Training institute is the largest EMT provider in Ireland. JM Publishing were requested to transform the website and redesign a Responsive Website, which worked with Moodle and allowed education courses to be purchased securely through the site. JM Publishing love working with ESTI and we are very proud  of the optimised Websites for Smartphones. We update, support and maintain these sites on an ongoing basis.
JM Publishing also provided Graphic Design services and Digital brochures which offered an affordable means of distributing course information to customers.